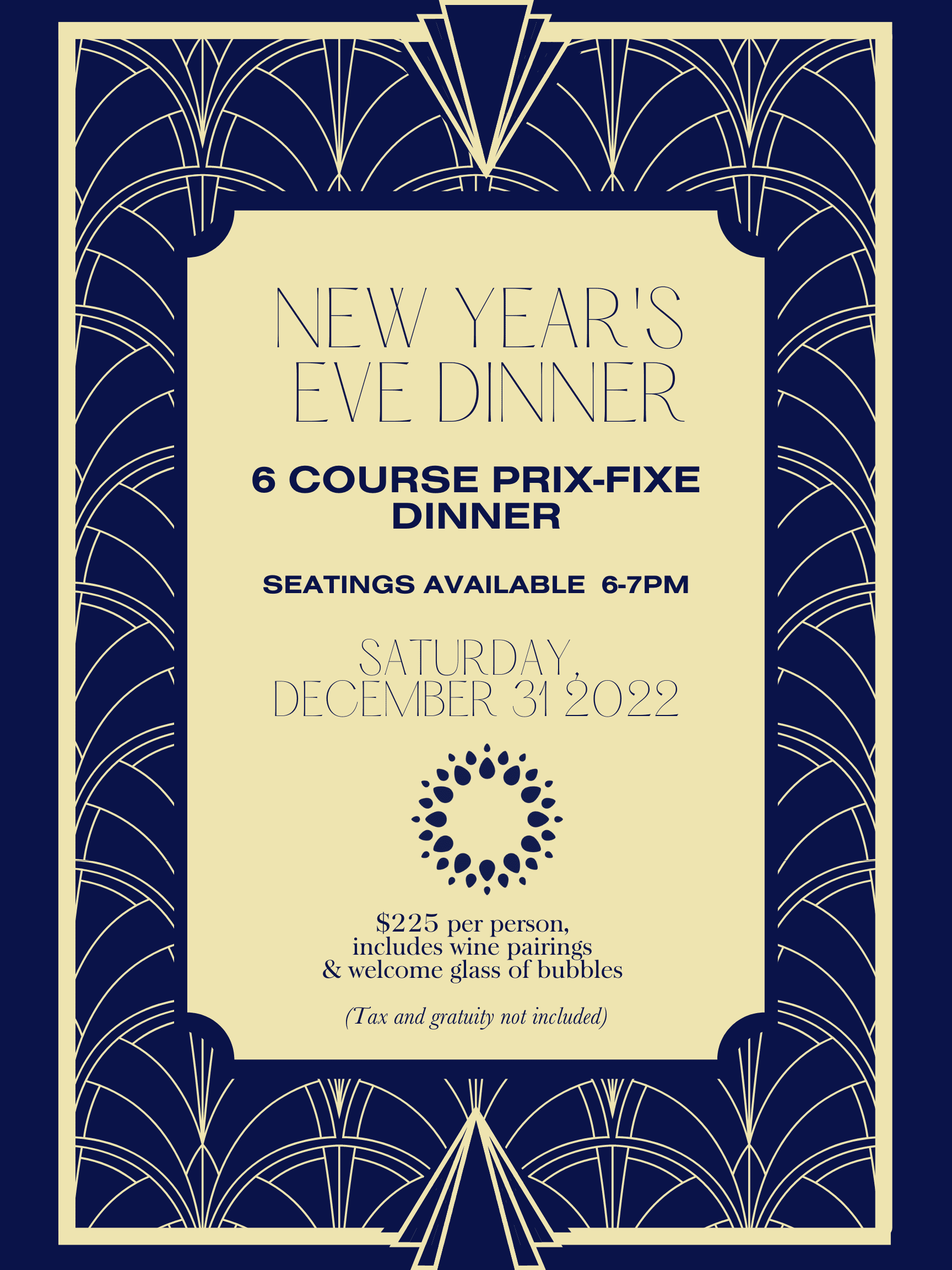 Celebrate the New Year with Us!
One lucky diner will win an overnight stay on Saturday, December 31 in a deluxe queen room
Chef Ned Bell's final French Naramatian* menu of the year and Wine Director, Emily Walker's marvellous wine pairings this will be a meal to remember. 
$225 includes a decadent 6-course menu showcasing the very best hyper-local, hyper-season ingredients of the moment and some exciting of wine pairings that range from benchmarks, local favourites and impossible to buy finds that wineries save just for our guests. Click here to book. 
Eliza – A Naramata Wine Bar will also be offering some delicious, shareable fare and some celebratory wines.   First come, first served at Eliza.
* A winner for the overnight stay will be randomly drawn from all guests who have purchased NYE dinner tickets at the Restaurant.  They will be contacted by front desk on Tuesday, December 27