Exciting things are
happening here.
When you're located in a region this fertile, surrounded by producers and farmers this committed, and have a team this passionate about their community, you're going to find ways to bring all of these things together.
Yes, Naramata Inn is a great restaurant with rooms, but we're also a meeting place to bring together talented people and creative ideas, to spark conversation and celebrate. We've been working on some special events that do just this, and we hope you'll be able to join us. 
"Season of Culinary" Chef Collaboration Events
This fall, we look forward to hosting our "Season of Culinary Chef Collaborations" — a series of dinners featuring collabs featuring some of Chef Ned Bell's most esteemed culinary colleagues and mentors. All three events are now SOLD OUT. 
Monday, October 3: SOLD OUT
The Future is Female

Andrea Carlson | Stacy Johnston | Liz Stevenson | Minette Lotz |
Emily Walker
Monday, October 3 | 6pm |
6 Courses + Wine Pairings |  $155 ++*
It shouldn't be remarkable that a woman won the coveted Vancouver Magazine Restaurant Awards 'Chef of the Year' title in 2020 but, as seemingly the first woman to do so in the awards' 33 year history, it really is. Described as a "veg-lover who can crank out joyful-tear-inducing fried chicken", Carlson has wowed diners, won the respect of her industry and blazed a trail in a career that has spanned celebrated B.C. restaurants like C Restaurant, Sooke Harbour House and Bishop's before creating her own exceptional eateries in Harvest, Burdock + Co. and Bar Gobo.
Carlson's specialty is celebrating a taste of place – the Canadian Pacific Northwest. She has long had a passion for cooking the best of local, seasonal and regional ingredients sourced from farmers, fishers, artisans and suppliers who care deeply about their craft. his philosophy tightly aligns with that of the Naramata Inn and we are so excited to team up her talent with our powerhouse team of culinary leaders.


*ticket price does not include tax and gratuity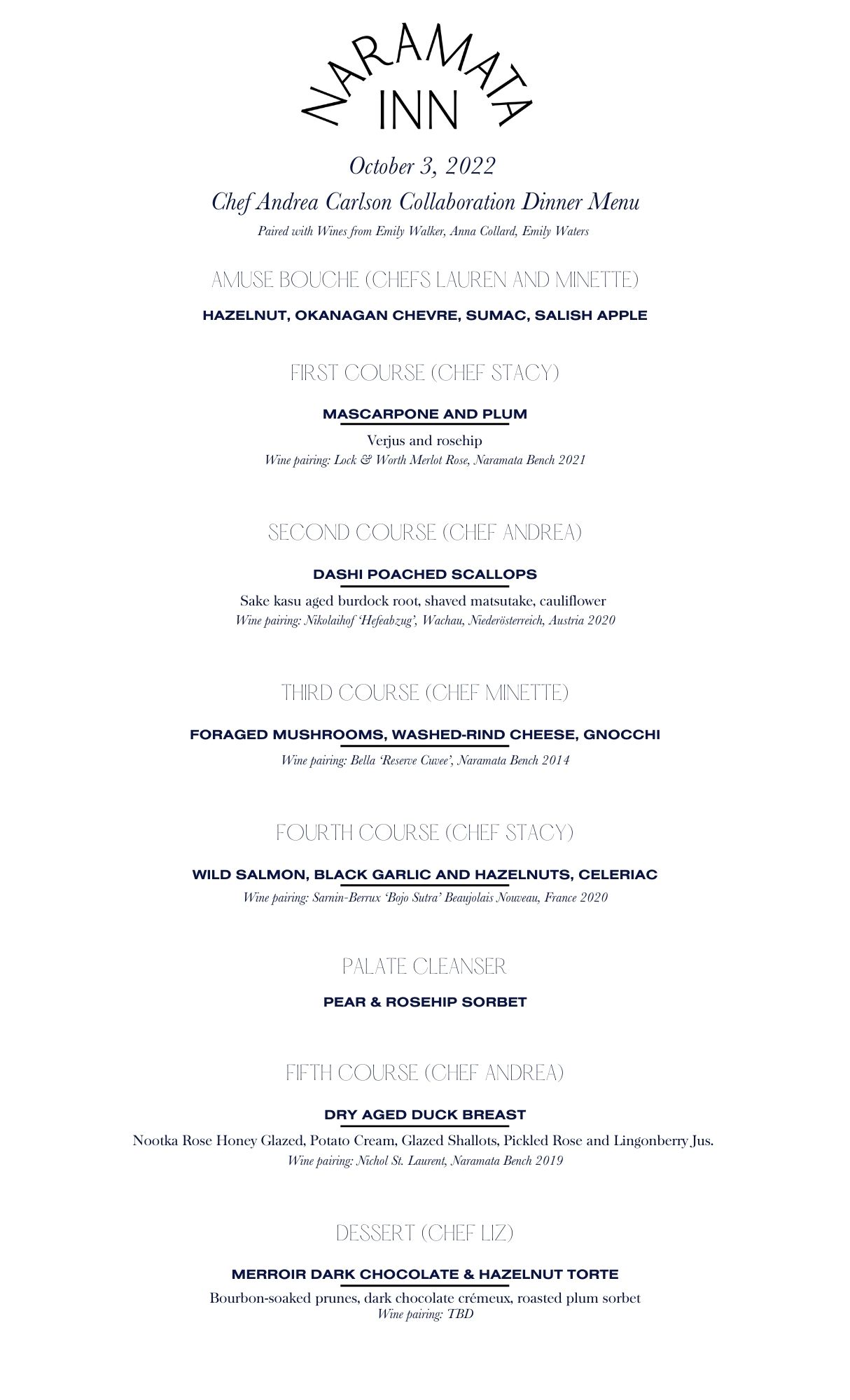 Monday, October 17:   SOLD OUT




Legends + Apprentices. 
Michel Jacob | Rob Feenie | Ned Bell
Monday, October 17 | 6pm | 6 Courses + Wine Pairings
 $185 ++*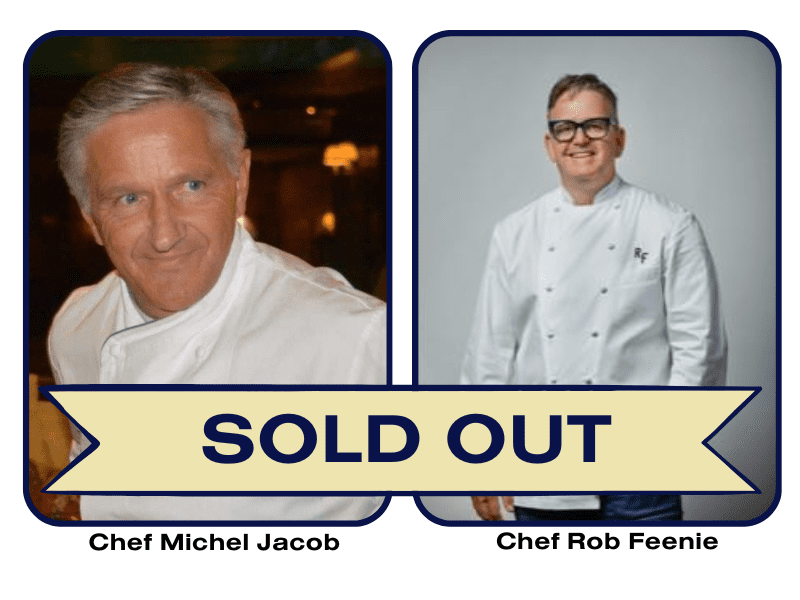 Michel Jacob has been leading Vancouver's most acclaimed French fine-dining restaurant, Le Crocodile, for 38-years. He has set a standard for excellence, deep-rooted technique, commitment and quality that has influenced many an up-and-coming-chef. Several of whom have gone on to achieve incredible heights in their own careers while never forgetting the grounding, life-lessons of their mentor and friend.
Michel Jacob is joined by culinary superstar Rob Feenie, and our own talented leader, Ned Bell to offer our guests a fabulous six-course dinner paired with Emily Walker's wine selections. 
*ticket price does not include tax and gratuity
SOLD OUT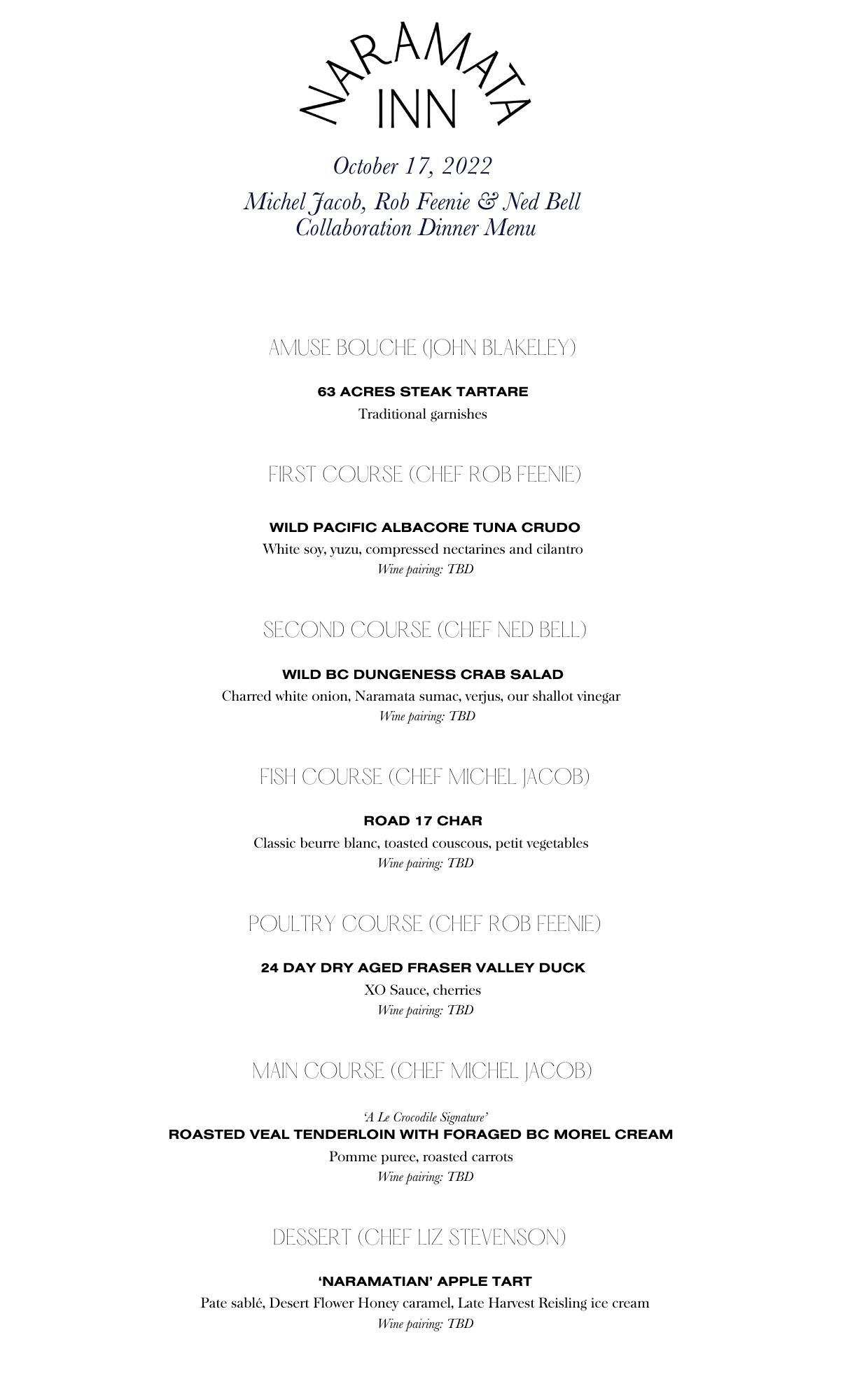 Monday, October 24:  SOLD OUT
Dream Like a Visionary, Cook Like a Chef
Michael Allemeier | John Bishop | Macia Bagur




Monday, October 17 | 6pm | 6 Courses + Wine Pairings


 $185 ++*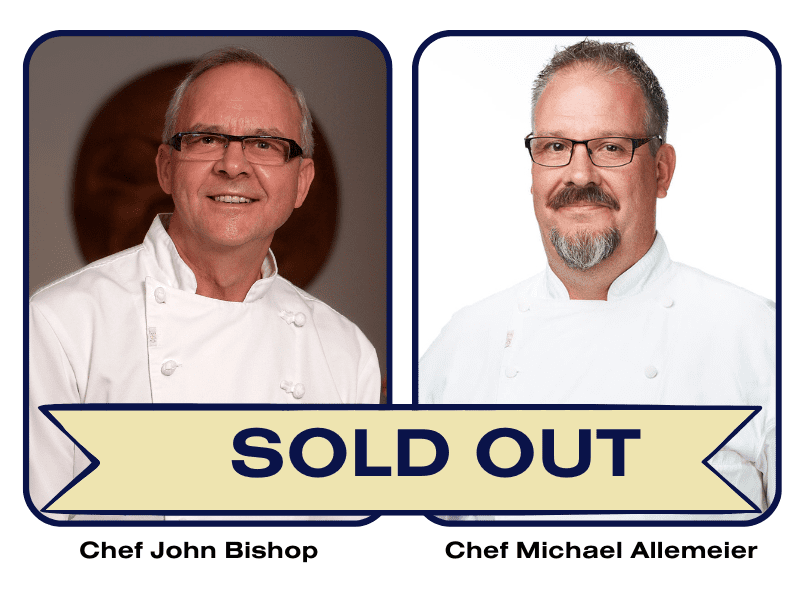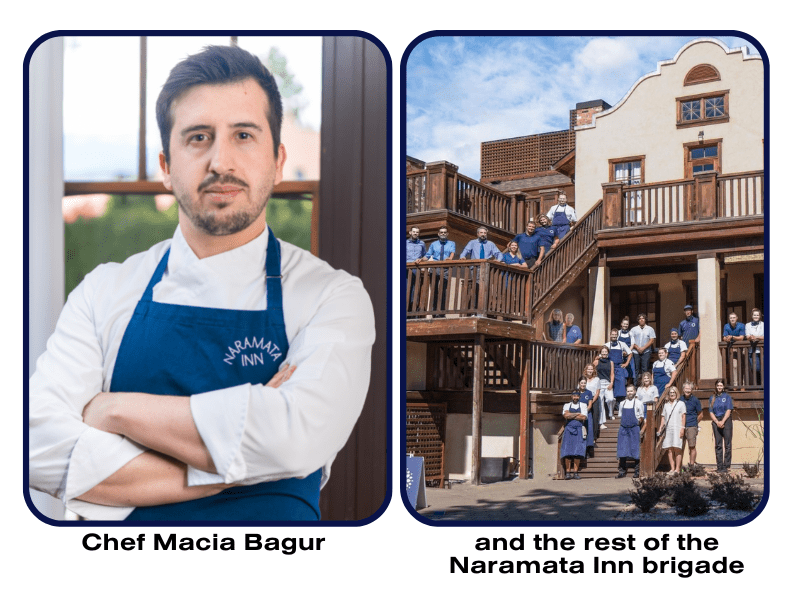 John Bishop is credited for single-handedly leading Vancouver's dining scene to its farm-to-table, elegrant-yet-casual, top-notch hospitality peak. His vision begaan playing out in 1985, and Bishop's restaurant delighted guests, raised standards, and bred talent for 36 years with unparalelled service and an unrelenting commitment to supporting local, organic and seasonal food. Joining in the kitchen, alongside the entire Naramata Inn brigade is Sous Chef Macia Bagur — Bishop's former Executive Chef. 
Many culinary talents strived towards excellence under John Bishop's leadership, including Andrea Carlson, Rob Feenie, and tonight's special guest, Michael Allemeier. Now an instructor of Culinary Arts at SAIT Polytechnic, Allemeier was the Executive Chef at Bishop's for years before taking over the kitchen at Mission Hill and has become one of only five chefs in Canada to earn the Certified Master Chef designation from the Canadian Culinary Institute.
*ticket price does not include tax and gratuity
SOLD OUT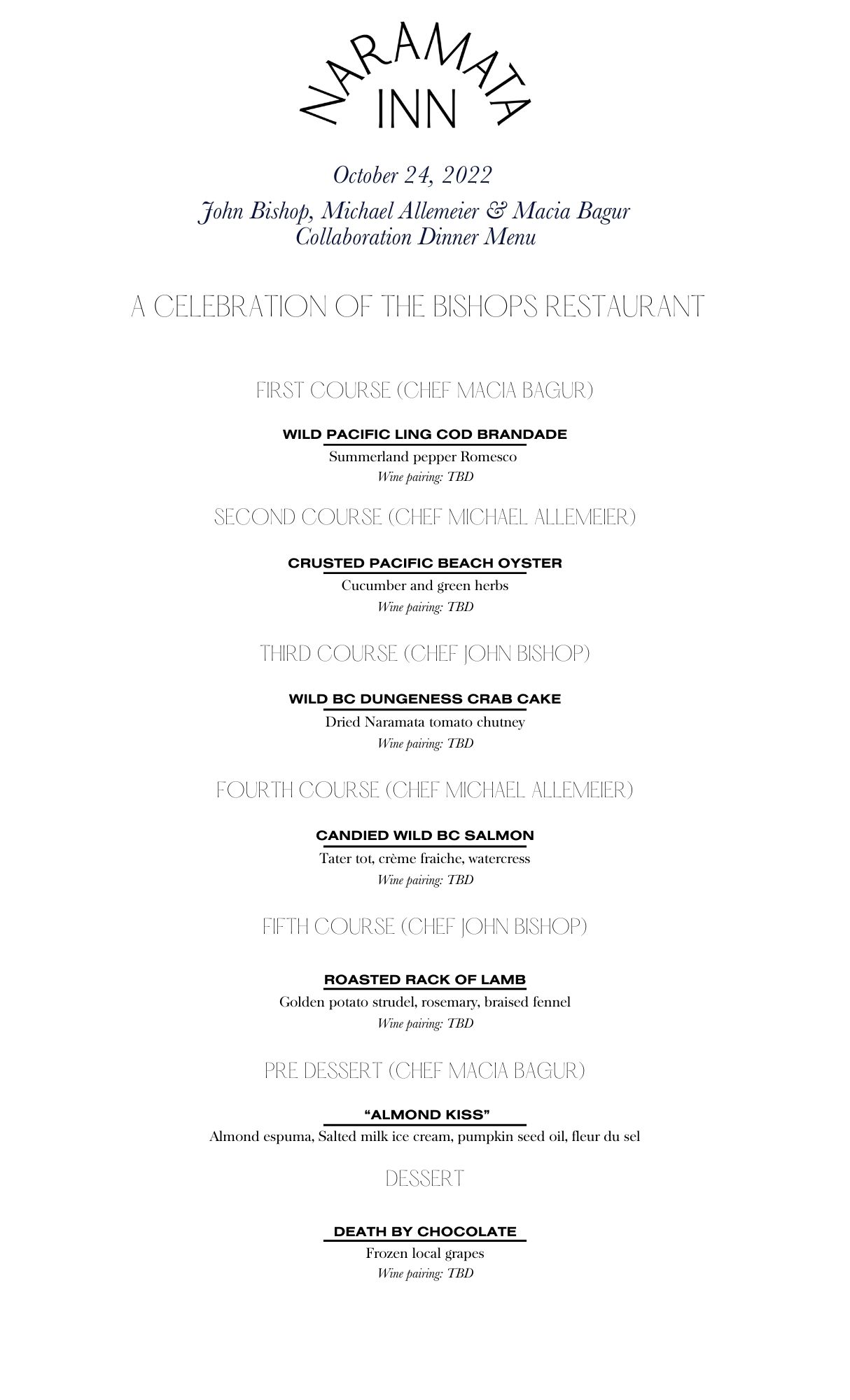 Luxury Cruise for FIFA Soccer World Cup Qatar with Chef Ned Bell
December 8 to 20, 2022
Watch the Canadian men's team compete in the world's best soccer, seven ports, five countries, and incredible cuisine for 12 nights, cruising the Indian Ocean from Dubai to Mumbai.
Embark on the trip of a lifetime with Naramata Inn's own chef Ned Bell, Kate Colley and Renshaw Travel aboard the luxurious all-suite Silver Spirit for a 12-night cruise that kicks off for the FIFA World Cup Qatar 2022. Canada's men recently qualified for the first time since 1986, come cheer them on! This Silversea luxury cruise sails the Indian Ocean from Dubai to Mumbai, visiting seven ports and five countries from December 8 to 20, 2022. 
Designed to coincide with the biggest event on the soccer/football calendar, the FIFA 2022 World Cup is the main event on the first three days of this cruise. As fans head to the stadium to see the world's best compete, guests can join them or enjoy The Pearl-Qatar without the crowds. Join Chef Ned and support Team Canada from the stands – Go Canada Go! After the tournament, the cruise continues through the Middle East with calls in Oman, Bahrain, and an overnight in opulent Abu Dhabi. Two days at sea and guests will be well rested for India's big, bold, brash city of Mumbai, where the cruise ends.
For more information and reservations, please contact Shemin Verjee at shemin@renshawtravel.com or 604.762.0007.