WELLNESS RETREAT
June 4 – 7, 2021 at Naramata Inn
How are you doing, really? This way to modern wellness.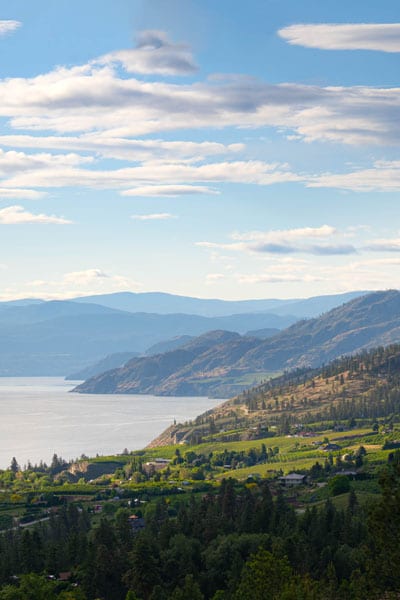 There has never been a more needed time to connect to nature, self and community. This immersive wellness experience is located in the entrancing wine-country village of Naramata, jewel in the Okanagan's crown if you ask us. The vineyards and the vinyasa will tick all the boxes of health, healing, nature, culinary discoveries and perspective.
Dr. Genieve Burley and Kate Colley have created a Signature Wellness Retreat at Naramata Inn when the world needs it the most.  Discover one of the most beautiful locations in B.C., in a historic Inn with modern renovations and world class meals. Each day we will have an invigorating movement session in the morning, and an introspective, restorative practice in the afternoon. Daily adventures will include trips to local vineyards, shops and hikes. Spaces are limited and local restrictions will be observed at the time of the retreat. A public health and Covid-19 risk mitigation plan has been designed specifically for this retreat by TMBC Consulting Inc., a global health and food consultancy founded at the University of Oxford.  
Presented by: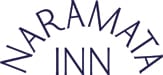 Wondering what we have in store for you? 
Thursday, June 3
(Optional Early Check-In Day)
Yay for you for taking an extra day for yourself! Explore the Village of Naramata, visit a couple of wineries, or just take some time on the beach with a book. In the late afternoon, join some local yoga and wellness leaders for a movement session, before enjoying your evening however you want to.
Friday, June 4
For those already in Naramata, you have the option of booking RMT and chiropractic appointments during the day, and exploring our community – we'll give you plenty of tips. If you're joining us today, you'll check-in in the afternoon, and after fueling up with some healthy snacks, we'll kick off our adventure with a Welcome Circle and light movement. Afterwards, we'll enjoy a private group dinner at The Restaurant at Naramata Inn, one of the leading lights in Canada's modern, local food movement, and home to true "Naramatian cuisine".
Saturday, June 5
After a light and healthy breakfast, we'll get moving with our morning session, led by Genieve Burley. Brunch at Naramata Inn follows, and then some free time for lounging, touring, cycling, a wellness appointment, or whatever else takes your fancy. We'll met up mid-afternoon for an activity that will both make you feel good and connect you with our community. After some more free time, tonight we'll enjoy a private wine tasting and dinner on a farm in Naramata.
Sunday, June 6
Yesterday was so much fun that we're doing it all over again! Our healthy breakfast leads into our morning movement, followed by brunch at Naramata Inn, and an afternoon fun activity, with plenty of free time for booking your wellness appointment (RMT and chiropractic available), and making the most of your time in our village. Tonight, we'll enjoy a casual outdoor dinner by the water.
Monday, June 7
We don't want this retreat to end, so we're really making the most of our time with you. After breakfast, we'll have our last morning movement session with Genieve, before heading back to check out and say our farewells. Come back soon!
Here's who you'll be joining.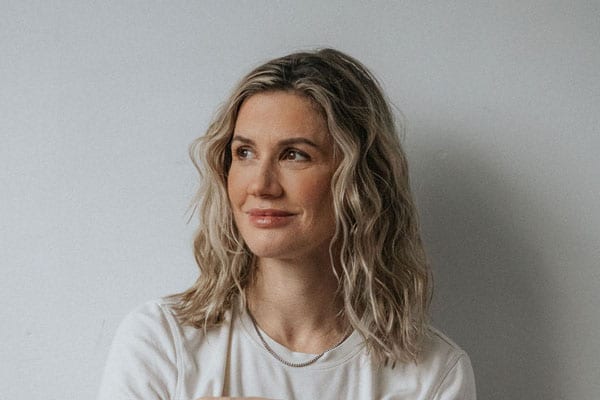 Dr. Genieve Burley
Dr. Genieve Burley is a chiropractor in Vancouver, BC. She has spent the past 17 years working in the fitness industry and studying movement as it relates to aging and mental health. She is passionate about wellness and has shared her knowledge on television, radio and in numerous publications.  
Genieve has taught over 20 yoga teacher trainings internationally, and hosted 11 wellness retreats in Bali, France, Nicaragua and Mexico. Part of each retreat has included an immersion into the location of the experience, eating local food and exploring the music, nature and culture. This past year, the pandemic has given her the opportunity to discover the magic of British Columbia, and is in awe of the power that the ancient forests and ocean has to offer. The nature of B.C. is perfect for restoration, rest and rejuvenation. 
Genieve is creating a new program called Mobilization Nation: a website dedicated to anti-aging from the inside out by toning the muscles, nerves and joints of the body. 
Personally, Genieve loves exercise, nature, travel, music, good hugs and keeping our environment and oceans clean. She lives with her husband, two daughters, and little zoo of dogs and cats.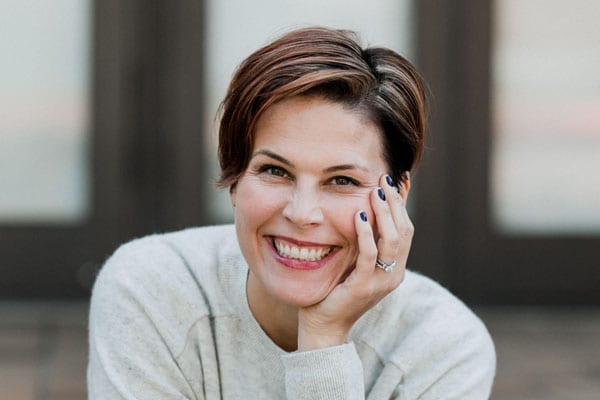 Kate Colley
To Kate Colley, modern wellness equals "time + space", offering freedom from responsibilities, permission to slow down, encouragement to pursue passions, and — sometimes — eating delicious things in beautiful places with like-minded friends.
Kate spends a lot of time talking about this idea of modern wellness, and is drawn to developing spaces, experiences and resources to sprinkle more of it into the fast-paced, over-scheduled lives we are all living. Having followed the path of many former dancers to the mat 21 years ago, and along the way completed 200 hours of teacher training, she believes yoga is medicine, peace and purpose all rolled into one. And she would know. In August 2018, Kate faced a battle with Stage 3 breast cancer head on and continues the decade of treatment that follows.
In February 2020, following a two-decade career as a marketing communications specialist elevating destinations, restaurants, wineries, ingredients, luxury hotels, artists, chefs, authors and more, Kate — along with her husband, Ned Bell, and business partners Paul Hollands and Maria Wiesner — found herself an owner of a gorgeous 113-year-old heritage inn in the most magical part of BC's wine country. Despite a global pandemic, the partners opened the rebranded Naramata Inn + Lodging to notable success. Kate still draws on her considerable tourism marketing experience both for the Inn, as well as for the larger community through her work with Discover Naramata, to build year-round demand for the destination.
Kate's interior monologue continues to remind her she needs to experience and create more modern wellness moments, both big and small, to support and complement her communities. She lives in Naramata, has three sons, a wonderful extended family, a badly-behaved senior dog, and the most incredible friends. She has a high-speed, full-on life and is starting to turn the wheel towards her dream of making life one big Wanderlust festival.
Let us introduce you to Naramata.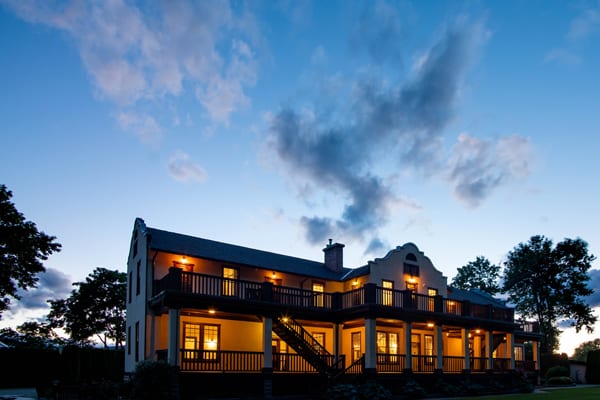 Naramata Inn
Constructed 113 years ago by the town's founder, J.M. Robinson, Naramata Inn would welcome some of the Okanagan's very first tourists and go on to weave a colourful thread throughout Naramata's history. Naramata Inn is still making headlines as the best way to enjoy the full bounty of the Okanagan Valley.
Led by Chef Ned Bell, the Restaurant at Naramata Inn delivers a proudly "Naramatian" experience, from the best local growers and artisans in Naramata and the Valley, through to showcasing the true depth and breadth of award-winning wines produced by British Columbia's winemakers.
Upstairs, Naramata Inn has 12 mission-style rooms, each with direct access to the upper veranda and views of the gardens, lake, and hills. Every room showcases its original 1908 charm.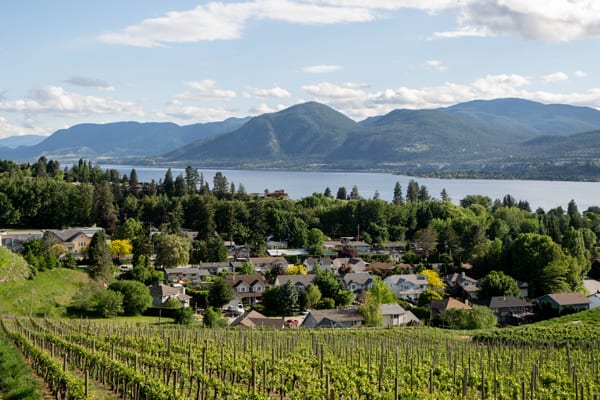 The Naramata Bench
The journey to Naramata begins with a sharp curve in the road, sunshine, and a smile as you leave the city life behind and leisurely wind your way along "the Bench" through vineyards and orchards, past wineries and charming bed and breakfasts…all bathed in the reflection of Okanagan Lake.
Soon, the magical lure of this village draws you into a scene from an innocent movie: beachfront cottages, corner stores, artisan shops and farms, and a friendly wave from the locals. This is the village. The "shire" for those lucky enough to live here year round.
Recently selected for an international Cittaslow designation, Naramata offers beautiful scenery, a rich cultural history, diverse gastronomy, and a wide range of accommodation choices all wrapped in an idyllic village lifestyle.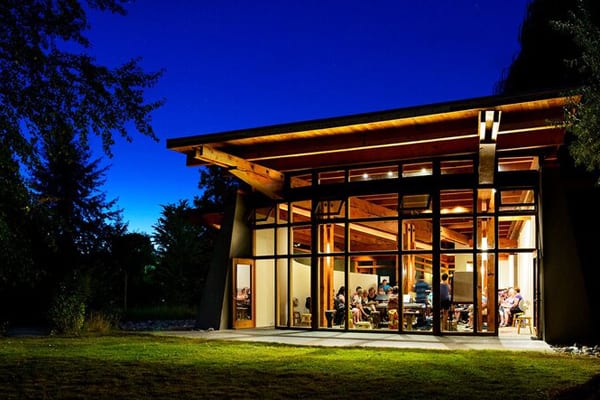 Naramata Centre
Naramata Centre is a spiritual leadership retreat centre, situated in the heart of the picturesque village of Naramata, BC in the Okanagan. We offer a variety of affordable programs and services that nurture healthy relationships, and that deepens the mind on important social issues. We seek, celebrate, and welcome all people who desire to be in community rooted in our values. The programs we offer provide a safe, inclusive and sacred space to inspire individual and collective transformation.
The Naramata Centre is grateful to be on the lands of the unceded and unsurrendered territory of the Syilx (See-ulk) people, their nearest neighbors today are the Penticton Indian Band. Naramata Centre has been blessed to be on these lands as an education and spiritual retreat centre for the last 72 years. May we live with respect on this land and live in peace and friendship with it's people.
Prices are per person, and include most meals (as outlined in the itinerary), accommodation as noted, movement classes, community experiences, transportation, and a welcome swag bag.
* Double occupancy only available if both participants are members of the same household.
| | |
| --- | --- |
| Exclusive of accommodations | $1,680 |
| Queen Room at Naramata Inn for 3 nights (Single Occupancy) | $2,830 |
| Queen Room at Naramata Inn for 3 nights (Double Occupancy*) | $2,255 |
| Queen Room at Village Motel for 3 nights (Single Occupancy) | $2,277 |
| Queen Room at Village Motel for 3 nights (Double Occupancy*) | $1,979 |
Need more info? Have some specific questions? Or maybe you're ready to do this! Send us an email using the button below and we'll get started on making your arrangements. Alternatively, send a note to olivia@naramatainn.com.