Wine  |  Lunch  |  Dinner  |  Drinks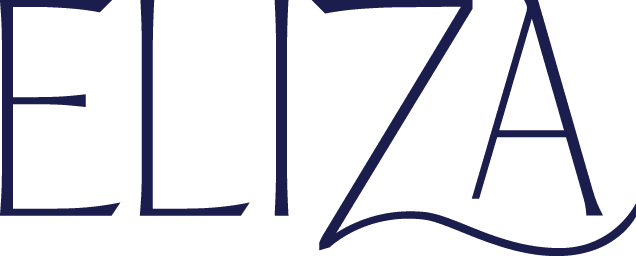 Voted one of Canada's Best Bars by Canada's 100 Best, Eliza promises an unforgettable experience of wine delights and remarkable discoveries, expertly curated by our talented wine team. Our all-day lunch and dinner menu showcases hyperlocal cuisine, inviting you to savour the rich flavours of our region.
Located in Naramata Inn's cozy lower level, Eliza exudes an atmosphere of modern refinement in a comfortable indoor-outdoor setting.
Eliza is now open daily from 12pm to 9pm, offering an array of delectable dishes, handcrafted cocktails, and an extensive selection of wines by the glass and bottle. Whether you plan ahead or simply decide to drop by, walk-ins are always welcome at Eliza.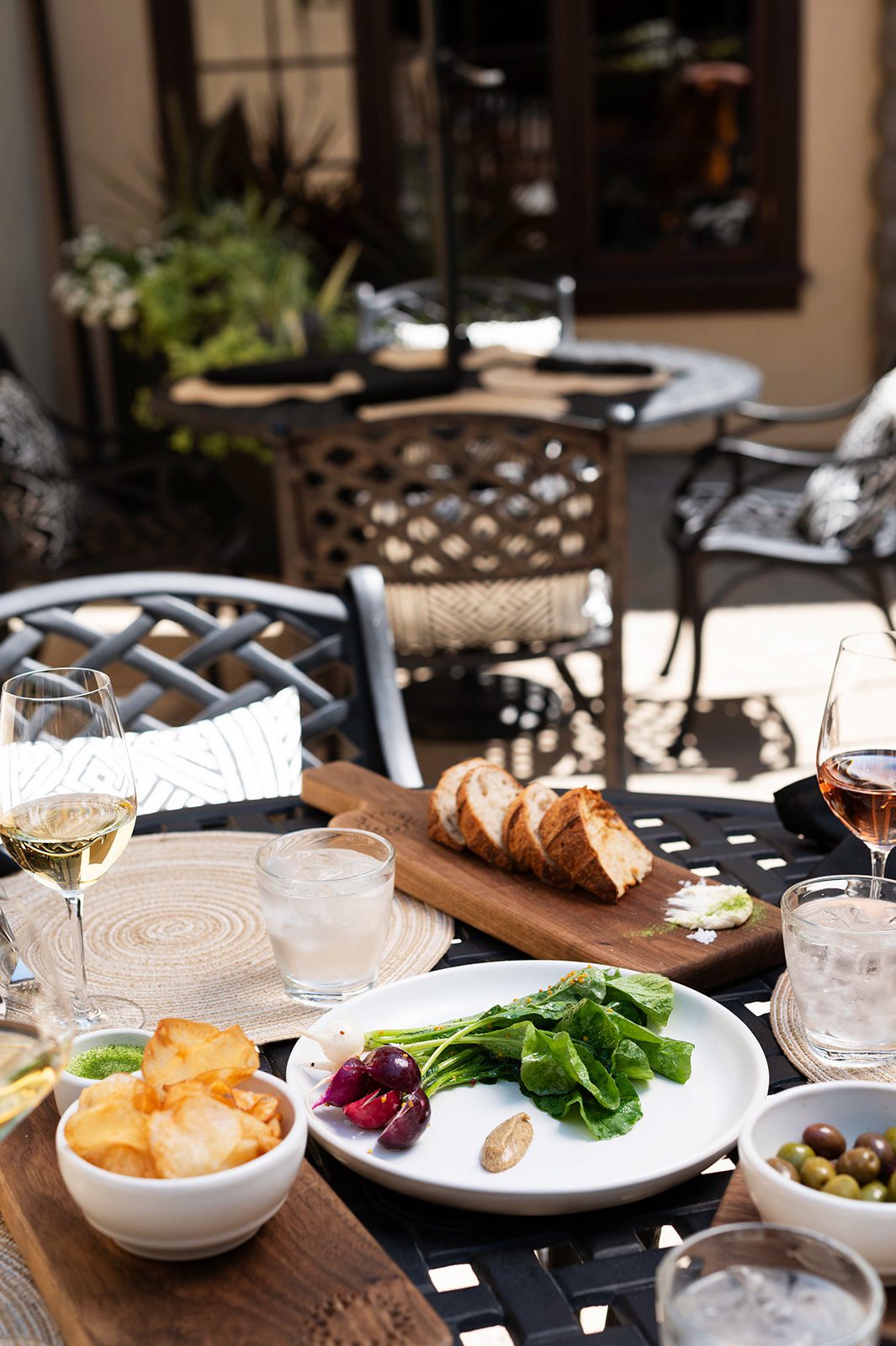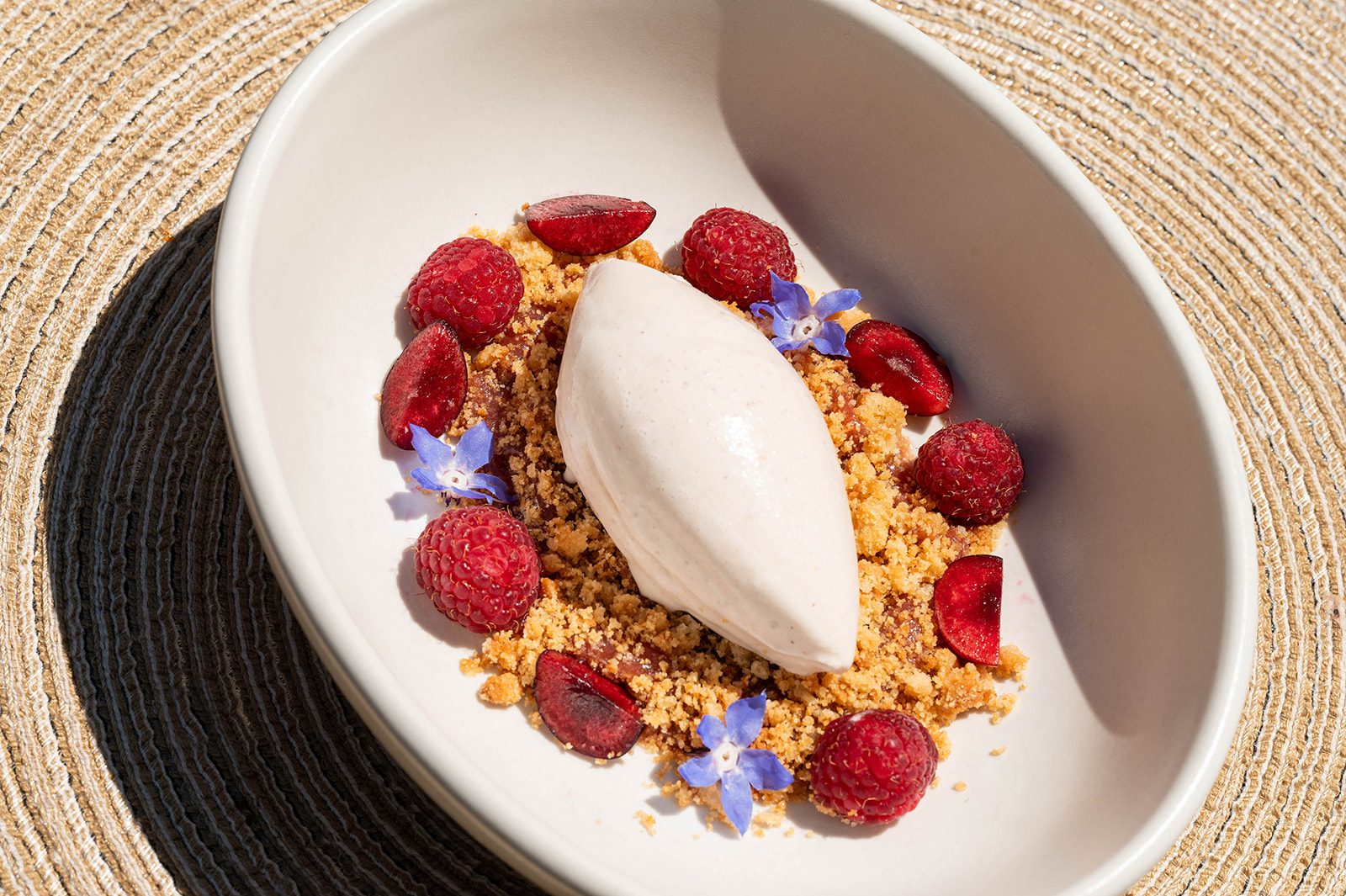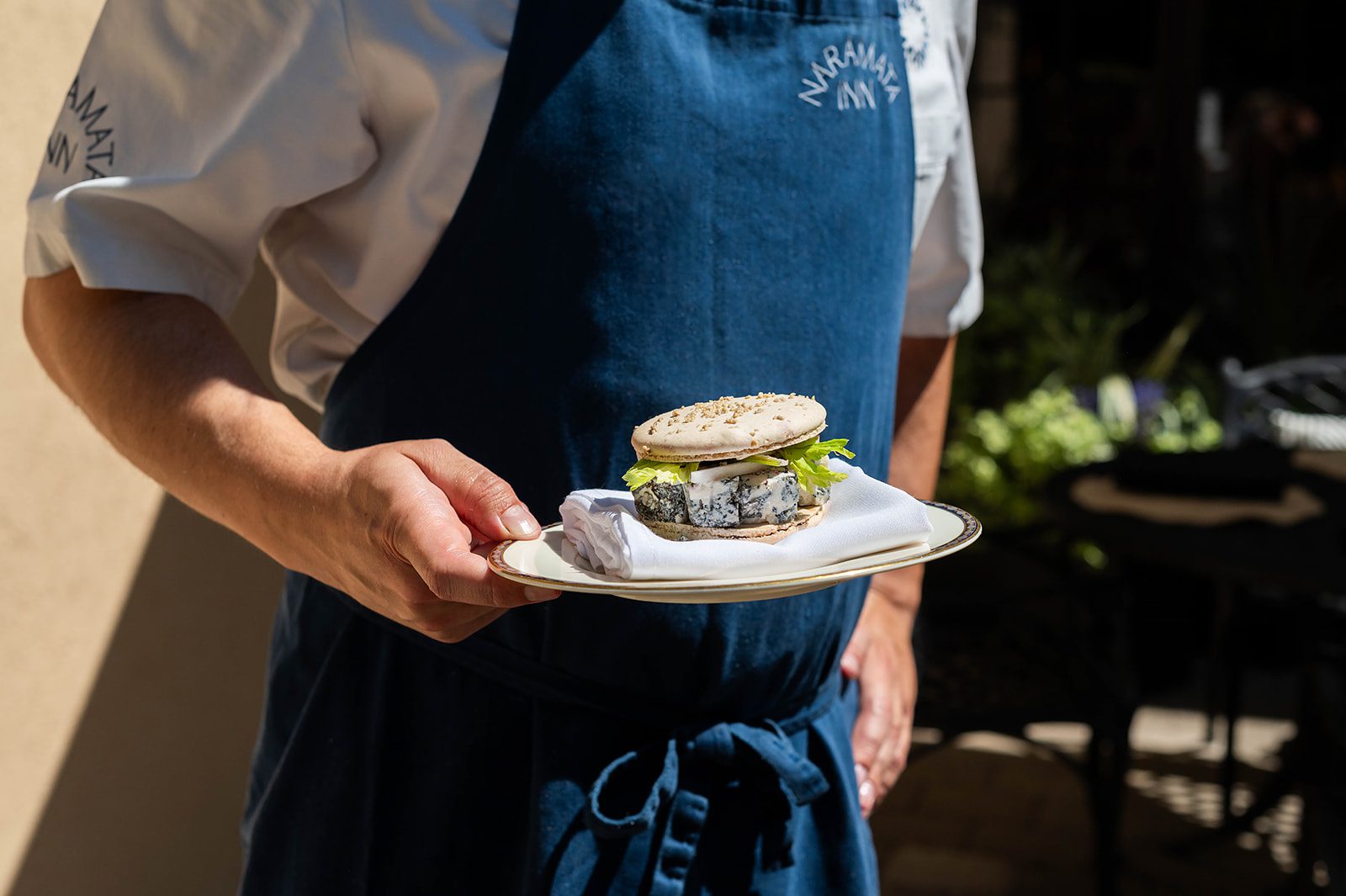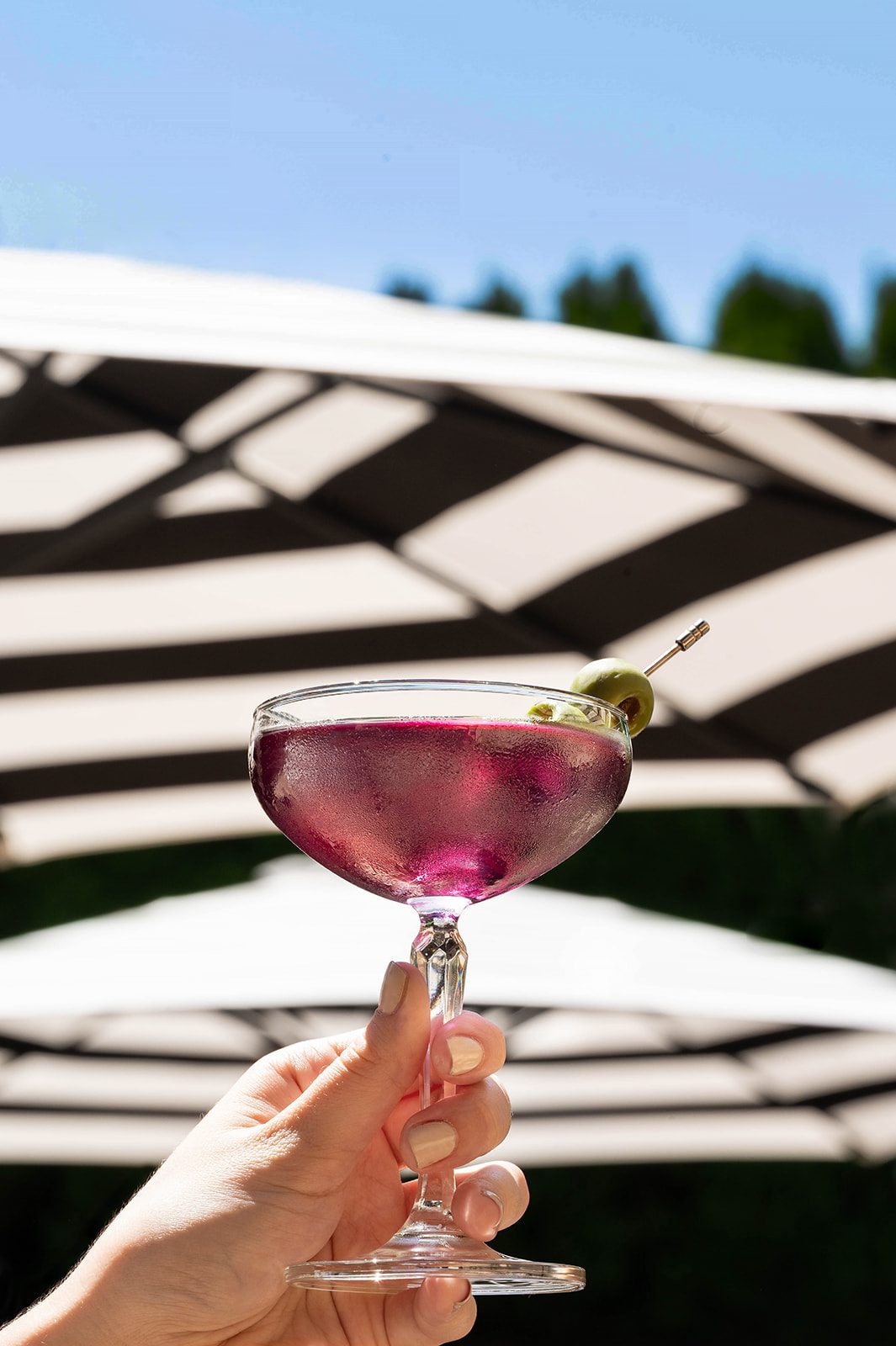 Surrounded by the breathtaking beauty of the Naramata Bench wine region, Eliza finds its place in a charming town renowned for its picturesque setting along Okanagan Lake. With aspirations to become the first great wine bar restaurant in Okanagan wine country, Eliza presents a carefully curated wine program that aims to delight, inspire, and educate. The extensive by-the-glass wine selection highlights the excellence of British Columbia's winemaking, alongside benchmark wines from around the globe. Complementing the wines, Eliza also offers a unique, locally-focused cocktail program, adding to the diverse range of beverage options.
Under the culinary expertise of Chef Jacob Deacon-Evans, Eliza's all-day lunch and dinner menu features a delightful array of dishes. Crafted with care, the menu includes shareable large plates, small bites, and enticing entrées, each prepared using seasonal and locally-sourced ingredients. By celebrating the bountiful flavours of the region, Eliza's menu showcases the best that the Okanagan has to offer, ensuring a memorable dining experience for every guest.