You've got questions. We've got answers.
Images. Interviews. Information.
This is the place. Contact krista@naramatainn.com and feel free to include a streamlined media kit.
Please note that media and influencer experiences will be at a minimum this summer.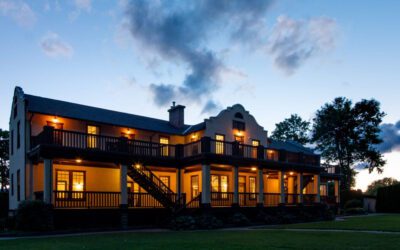 Operational Update for Naramata Hospitality Limited Partnership Naramata, B.C. - Naramata Hospitality Limited Partnership (NHLP) announces today a change in themanagement company for Naramata Inn. Effective immediately, Columbia Hospitality will...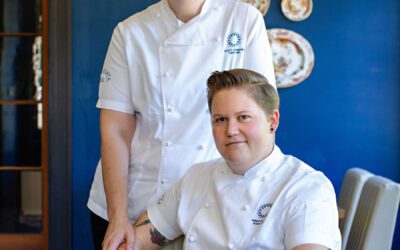 Stacy Johnston and Minette Lotz NARAMATA, BRITISH COLUMBIA ...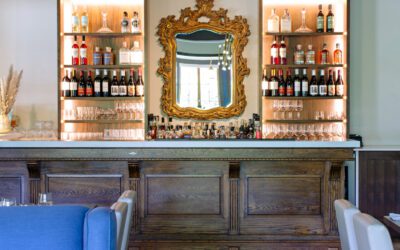 The Naramata Inn's basement wine and cocktail bar commemorates the...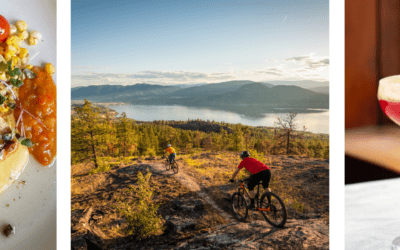 Ready, set, drive! These destination hotels are a sweet finale to...
This recipe, shared by Chef Ned Bell of the Naramata Inn, celebrates the bounty of B.C. on both land and sea by featuring locally grown cranberries and apples, along with fresh B.C. salmon. Bell also shares that the flavourful, fruit-filled relish can easily be used...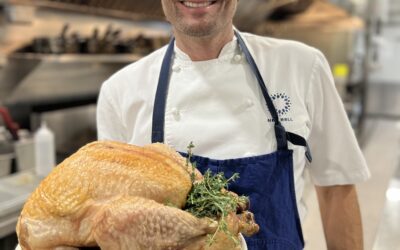 Ingredients: 1-3 lb whole turkey breast (I love to cook turkey on the crown (bone) so I usually roast more than I need as I love leftovers)  BC Cranberry, Pear and Honey Relish  -2 cups frozen BC cranberries + 2 additional cups of dried BC cranberries  -2 medium size...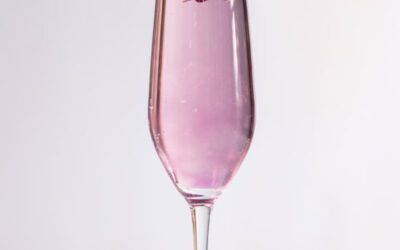 • 1 oz Arbutus Distillery Blue Gin • 0.5 oz Arbutus Lavender Liquor • 0.75 oz Cane Sugar Syrup • 0.5 oz Grape Acid (see note) • Lunessence Riesling Brut • Garnish: Flower from the garden Add first four ingredients to a shaker. Add 1 scoop of ice and quick shake...