You've got questions. We've got answers.
Images. Interviews. Information.
This is the place. Contact
media@naramatainn.com
and feel free to include a streamlined media kit.
Please note that media and influencer experiences will be at a minimum this summer.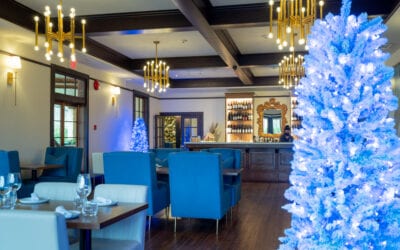 With the end of this very unusual year in sight and a fresh new year on the horizon, the team at Naramata Inn is looking forward to celebrating the holidays with our community and toasting the new beginnings that 2021 will bring. Before closing for its annual winter...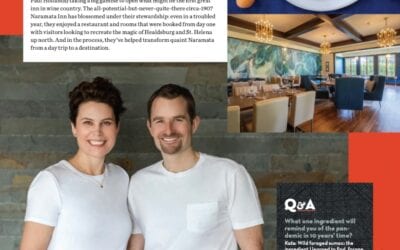 Western Living Magazine March's edition features 'Foodies of the...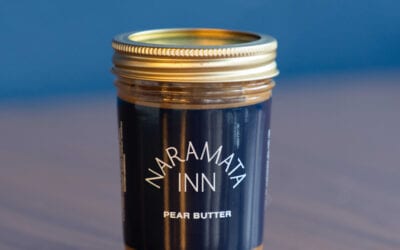 Breakfast treats from the Naramata Inn, Naramata, B.C. Smother a...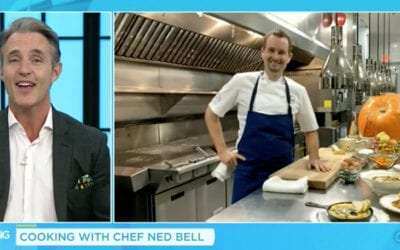 Chef Ned Bell shares a wonderfully hearty breakfast frittata and a...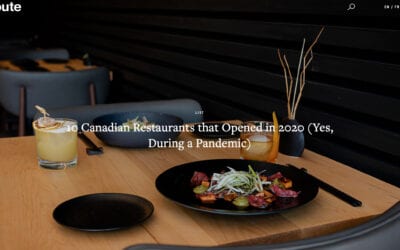 Naramata Inn, Naramata, B.C. Opened June 29 (Inn opened June 5) You...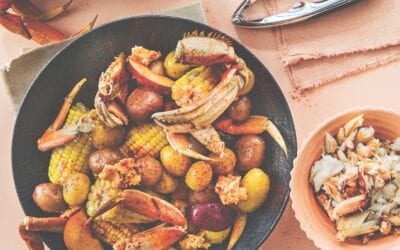 Serves 6 A boil-up of tender Dungeness crab legs, baby potatoes, and juicy corn on the cob is the ultimate shared dining experience—especially if you're cooking it in a great big pot of seawater over a beach campfire. What sets this one apart is the savory-sweet...
Serves 4 Quintessentially West Coast, planking pays homage to the First Nations peoples of North America, who were cooking salmon on wood planks over an open fire long before Europeans arrived. It's an ingenious way to impart earthy, smoky, and even floral notes to...