You've got questions. We've got answers.
Images. Interviews. Information.
This is the place. Contact
media@naramatainn.com
and feel free to include a streamlined media kit.
Please note that media and influencer experiences will be at a minimum this summer.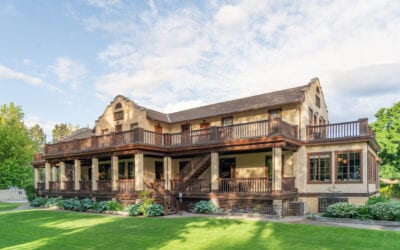 As the weather warms and local farms and markets start to fill with early summer produce, Chef Ned Bell and the Naramata Inn kitchen team have launched new seasonal menus for lunch and dinner celebrating these fresh ingredients. At lunch, the Fennel, Radish and...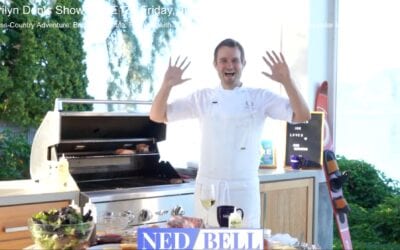 Naramata Inn's Chef Ned Bell chats with Marilyn Denis and shares his...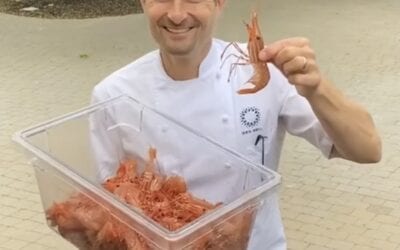 Spot prawn season kicked off on May 14, with the annual Spot Prawn...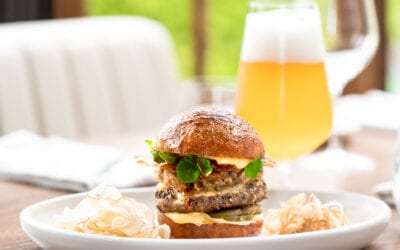 Chef Ned Bell knows dads, and he knows the top tricks to building delicious, incredible burgers. Here are his top 5 tips on making yours drool worthy: 1.  Premium Grass-Fed Beef: The patty is the star of the show - go for quality. We love 63 Acres. Grill tip: Always...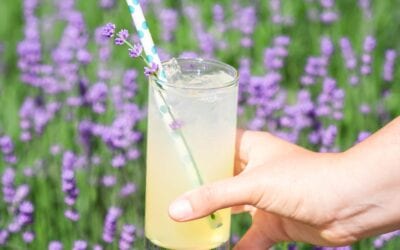 What tastes more like spring than fresh flowers?  With so many fragrant blooms bursting this spring, it's the perfect time to capture their perfumed flavours by turning the blossoms into a tasty syrup. Flower syrups add a hint of flavour to all kinds of dishes, and...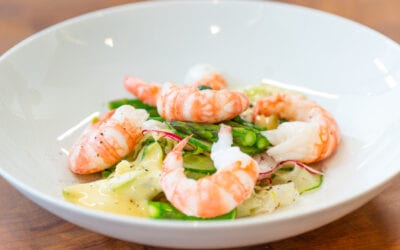 Ingredients 1-2 lbs. of head-off live or ultra fresh spot prawns 1 lb. of butter 6 egg yolks 2 tbsp white wine vinegar Bunch of asparagus Scones or English muffins Method Poaching spot prawns In a medium size pot, bring 5 litres of water to a boil. Gently place the...